A patient-centered holistic approach
Providing the very best care during your visit
At Dorset Hand Surgery, we aim to provide care centred around you, the patient. From the time of referral, to meeting the Consultant and onwards throughout your treatment and rehabilitation, your wellbeing is our highest priority.
Our efficient, professional and friendly approach is intended to make your journey to recovery as quick and stress free as possible.
We encourage you to read the experience of some of our patients in the 'Testimonials'
section of the website.
Dorset Hand Surgery is a private clinic dedicated to the treatment of conditions affecting the hand, wrist, elbow and shoulder. We offer a patient-centred, holistic approach to both acute and chronic disorders affecting the upper limb. Our dedicated team will ensure an efficient, streamlined approach to your care to enable a return to daily activities and sport as quickly as possible.
Our team is led by Mr Tim Crook, a Consultant Orthopaedic Hand Surgeon of international repute, and includes Hand Therapists and Physiotherapists to provide complete care for your rehabilitation and recovery needs. Our highly skilled and experienced Anaesthetic team utilise cutting edge techniques that include regional anaesthesia ('awake surgery') to provide the very best care during your hospital visit.
Mr Tim Crook is a recognised provider for all the major healthcare insurance companies. Self-pay packages are also available for patients without health insurance.
Dorset Hand Surgery is the first choice for many patients with complex or simple hand, wrist and upper limb disorders. We look forward to meeting you to discuss your requirements.
We're ready to offer expert care on your upper limbs
Tim Crook was invited to undertake a cadaveric surgical course at the Anglia Ruskin Medical School Cadaveric lab, exploring the use of a new implant...
read more
What our clients have to say:
"Even in the midst of a pandemic with all the restrictions and adjustments Mr Crook made it as stress-free and clearly explained as it could be. A definitive 10/10."
Sarah S – 17/04/2021
Meet the team
Dedicated to helping you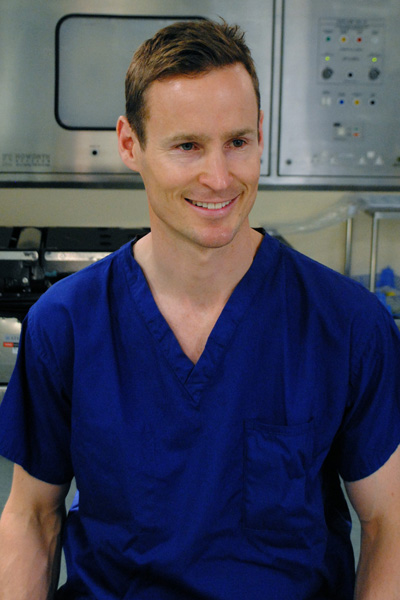 A Consultant Orthopaedic Surgeon with a special interest in Upper Limb Surgery. He qualified in 2000 from Southampton University. He undertook his Higher Surgical Training in the Wessex region, obtaining Fellowship to the Royal College of Surgeons (FRCS) in Trauma and Orthopaedics in 2009.
Mr Crook has worked with some of the world's leading Upper Limb experts. In 2010 he travelled to Sydney, undertaking an internationally renowned Hand and Wrist Fellowship for one year.
Patient Testimonials
Conditions